New Release!
Mijn nieuwe debuutalbum is uit! Chasing the Drums, verkrijgbaar via alle streamingplatforms en ook te bestellen als cd: svenrozier@me.com. Heel veel dank aan mijn band:
En natuurlijk veel dank aan Sena Performers!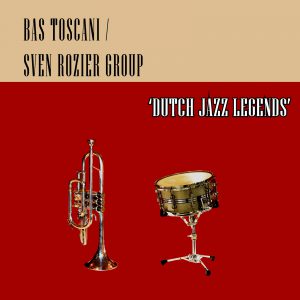 Bas Toscani/Sven Rozier hebben een nieuw album gereleased "Dutch Jazz Legends". Op het album spelen onder meer enkele legendarische musici mee als Rein de Graaff, Rob Agerbeek, Clous van Mechelen maar ook jong talent als Jurriaan de Kok en Nick van den Bos. Het album is te bestellen via svenrozier@me.com of te beluisteren via spotify en alle digitale platforms.
Alexander Beets
''Sven is a great player who really understands the tradition of jazz music. He can swing, play a great shuffle but also play a ballad the way it was written. Apart from that he is a great guy to be with on tour. '' Alexander 'The Hurricane' Beets
NEW VIDEO
International Jazz Musician
Studio opname's in Studio Suma201 te Leiden
"Take the A-Train"
"Arranged by Sven Rozier"
ABOUT ME
"Sven Rozier is a Drummer, Educator and composer. Born in Chun Chun City, South Korea, Sven discovered at a very early age that drumming was his passion. Later on he graduated from the Conservatory in Rotterdam, specialising in Jazz Music. Through out his career, Sven played all over the world with big artists at several big festivals.
Some names he played with:
Saskia Laroo, Alexander Beets, Rolf Delfos, Eric Vloeimans, Lou Guldemond, Scott Hamilton.Also Sven is a organizer and is festival director of "Around The City" and Jazzclub Leiden and head of Marketing and Communication of the Amersfoort World Jazz Festival.
Sven Rozier is also proud board member of the board of JazzNL."